Saturday morning, a day before the Virgin London Marathon, and London was basking under a springtime sun…
Saturday morning, a day before the Virgin London Marathon, and London was basking under a springtime sun. My childhood friend Nana, who has been living in the capital of the United Kingdom for some years now, texted me via messenger to invite us to her neighborhood.
And this is what she wrote: "The famous Broadway Market where you'll find independent food producers is right here in my neighborhood and it's a great place for a stroll. It's got fabulous cafés and restaurants and it's bound to catch your fancy. How about it?"
I hadn't seen her in a while and I really wanted to meet up with her. After the bait she had cast in her message, deciding to do so was a no-brainer. Along with my Anna, we geared up and hopped on the train.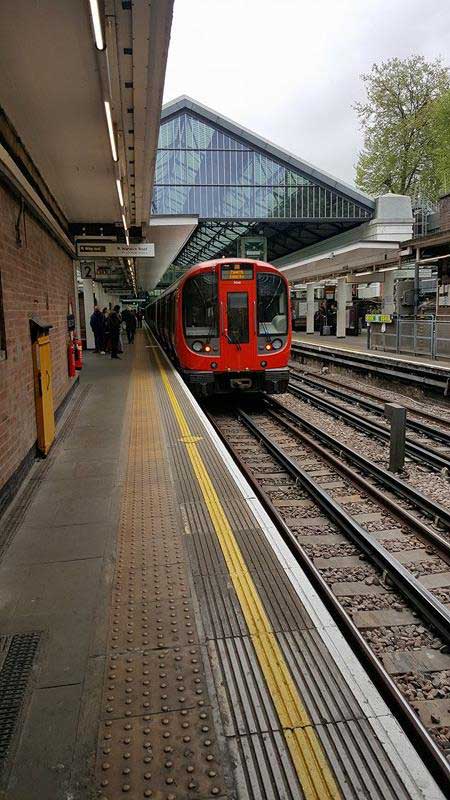 From Hammersmith, our destination took us to the Liverpool Street Station where we boarded the train and got off at the third stop after London Fields. From there, it takes no longer than 10 minutes to get to the city centre. The moment we stepped out of the station, we saw Nana already waiting to meet us. We all started walking towards the open-air market through a verdant park with bike lanes, jogging paths, playgrounds, and British people soaking up the sun as if it were August on the Greek island of Astypalea.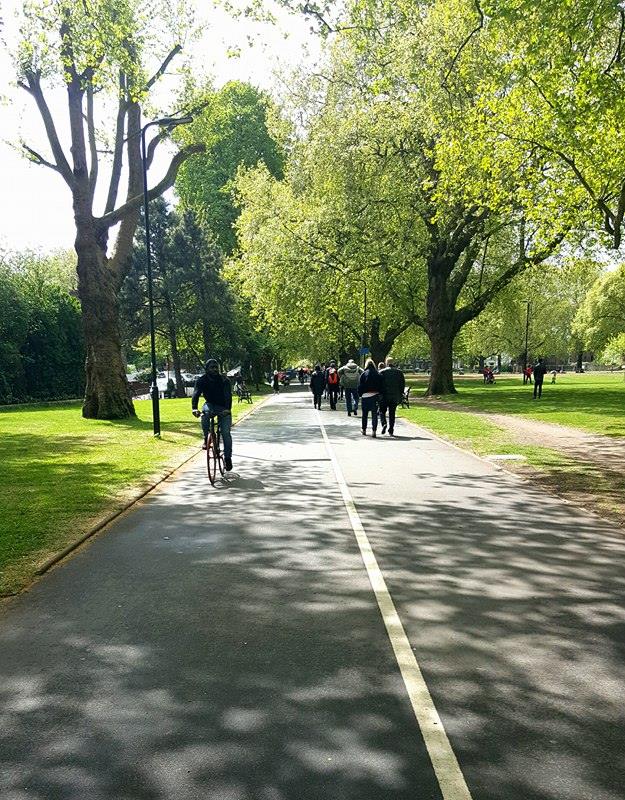 Right where the park ends, you cross the street and find yourself face to face with…this unbelievable market inundated with the heavenly smell of food being fried in large fryer pans or stir-fried in oversized woks while juicy burgers slowly cooking on grill plates added their own mouthwatering mite.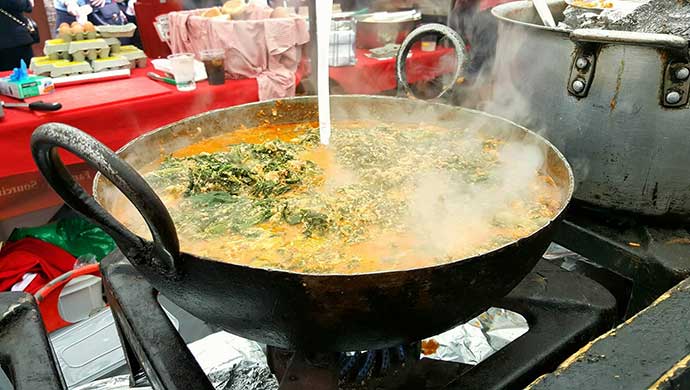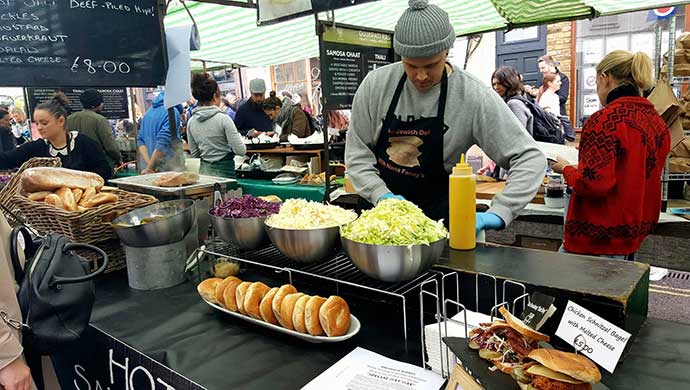 The truth is that with just 18-20 hours to go before the Marathon there was no way I could try all of the foods. So, for starters, Nana, Anna, and I made a stop at Isle of Olive, a gorgeous store run by two Greeks (stand by for a short but detailed post on that). The ladies opted for coffee and I had a nice glass of pomegranate juice.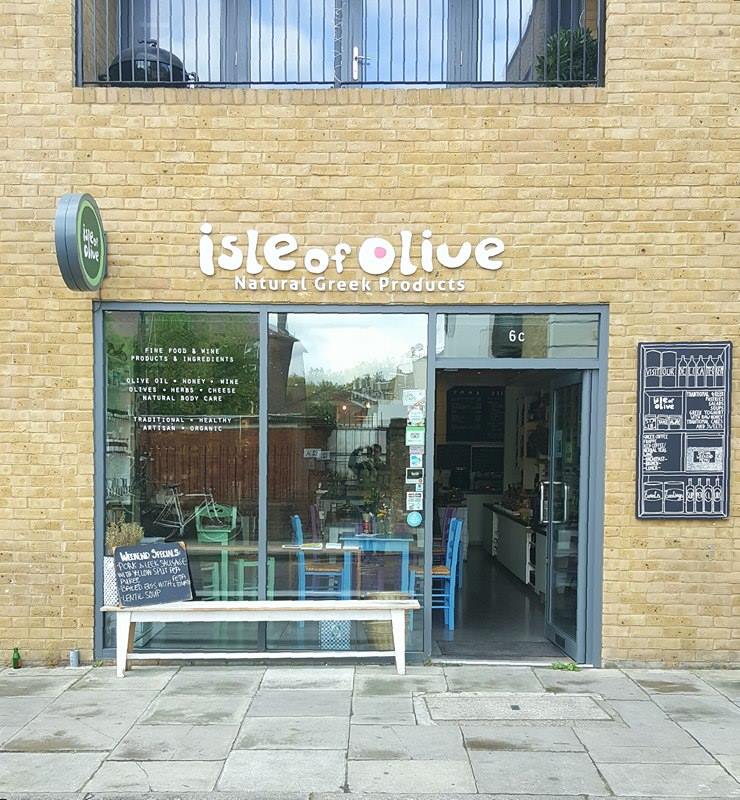 Our stroll put our nose directly into the path of out-of-this-world burgers, veggie Scotch eggs with mushroom and lentil, unrivalled, colorful meringues, appetizing olives in cute little wooden boxes, irresistible cheesecakes, and lots of fresh produce and fruit.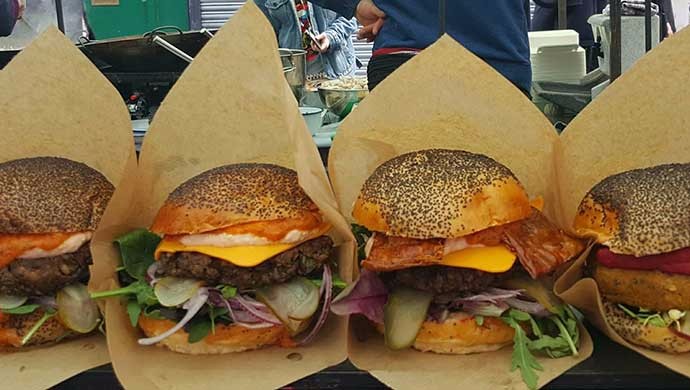 Young couples, friends, and groups of people had all secured tables where they enjoyed their food under the London sun (a contradiction in terms). We headed nearby where we had some delicious pasta, the wisest choice. It wasn't just that the day called for it. I had to load up on carbs since I was running a course of 42,195 meters the following day.