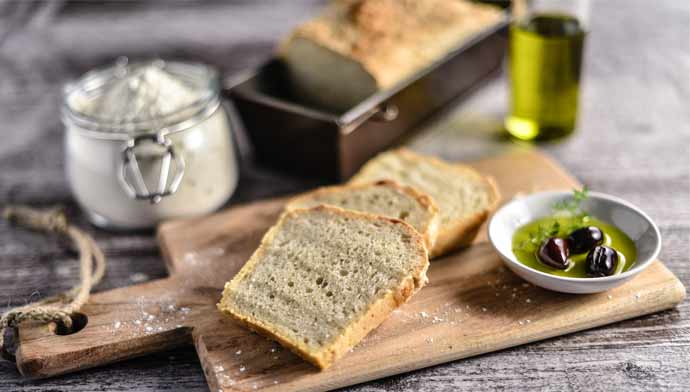 ---
480g all-purpose flour
4g dry yeast
420g water
8g salt
In a deep bowl, add the flour and dry yeast. Pour the water, which should be lukewarm, over flour and yeast. Add the salt and mix all ingredients together using a spoon until they reach the consistency of paste-like dough. This process takes no longer than 45 sec.
Cover the bowl tightly with plastic wrap and set aside on the kitchen counter for 16 hours. After 16 hours, remove dough, which should be somewhat moist, from bowl and place on a floured surface. Gently shape dough into a loaf and sprinkle with a little flour on top as well. Using both hands, place it into a loaf tin.
Cover with a towel and let stand for 35-40 min. Preheat oven to 185°C, using the fan function. Bake your loaf for 1h 15 min.
Remove loaf tin from oven careful not to burn yourself. Place loaf tin on a rack and let stand to cool down. This bread is a snap to make. If you wish, during the last stage before you transfer the dough into its loaf tin, you can add all sorts of flavorful ingredients such as cheese, olives, or dried nuts.