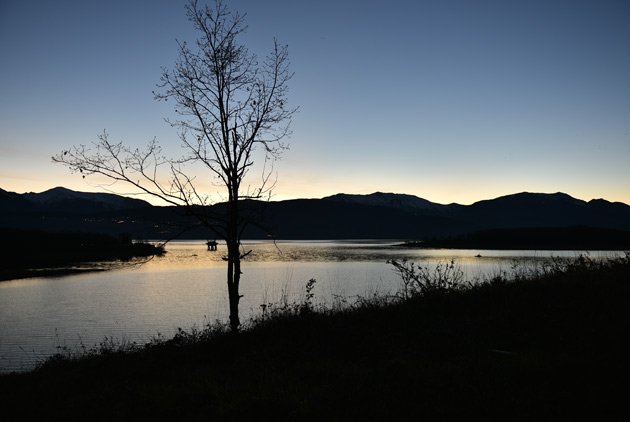 ---
For those of you looking to escape for 3-4 days from Athens, Lake Plastiras is an ideal destination. This manmade paradise, located in the prefecture of Karditsa, was created in 1959 following completion of the dam at its southern end, at the beginnings of Tavropos (Megdovas) River. The idea for the dam was conceived by military man and politician Nikolaos Plastiras after whom the artificial lake was named.
It takes no longer than a 4-hour drive to get to that magical spot which, depending on the season, changes colors and mood. I was based out of Neohori and I can definitely say that I spent 3 unforgettable days. Scroll down to read about some of the activities you shouldn't miss out on.While traveling from Karditsa, I was lucky enough to meet Dimitris Charalampidis, a great guy from Thessaloniki who has been living in the Lake Plastiras area for some time and has been running the Tavropos Activities Center (www.tavropos.com).
With Dimitris as my guide, I learned a lot of things about the Lake and followed his instructions faithfully. Weather permitting (no snow or rain), it's worth your while to head to the northwest of the Lake, towards Anthohori. Right before getting there, at the location of the Watermill, take the path towards the small waterfalls. The distance to the waterfalls is 1,200 meters. Walking at an easy pace will get you there in 25-30 minutes time.  If you feel like it, walk another 10 minutes uphill to "Montanema", a dreamy hotel-hostel, for a hot meal or cup of tea. You should definitely meet the hotel owners who have painstakingly and lovingly created a literal paradise in the middle of nowhere.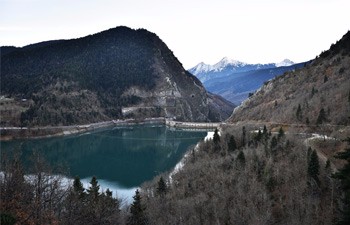 After your short break, you'll find it a lot easier to walk downhill to your car, but do mind your step, especially if it's autumn. What with the fallen leaves and the morning dew, the terrain can get quite slippery.  If the Watermill is open during your descent, it's worth taking a look at it. During your stay, seize the opportunity to walk the lakeside paths and ride a water bike or canoe in the Lake. The Tavropos Activities Centre can help you with either plan.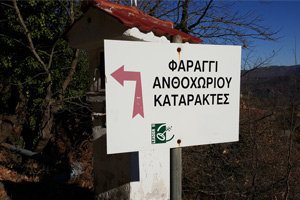 Pick a day during your stay to take a drive around the Lake. Go south of the dam and head northeast towards Tsardaki (www.totsardaki.gr) for a unique gourmet experience. Don't miss out on Tsardaki's local, traditional homemade pies, baked in a wood-fired oven, and on the flavorful, mouthwatering sausages. You can also drive a bit further for a meal, to "Keramario" (www.keramario.gr), a restaurant located at the titular village Keramario Drakotripas, very close to Mouzaki, Karditsas.
I won't spoil it for you by describing it, but it's a setting that'll go to your head and no question about it. Do try the Greek-style coq au vin with its straw-thick spaghetti and Tsalafouti Argitheas cheese, one of the best fresh cheeses I've ever tried in Greece.
Meat lovers should drive up to the village of Filakti and head for Korkotara's tavern. It is there that I had the great pleasure of meeting 81-year-old Papou Vasilis, who told me some amazing stories about the dam, stories about the Lake, and stories about his own life. To experience the area's charm down to the last drop you should definitely make his acquaintance.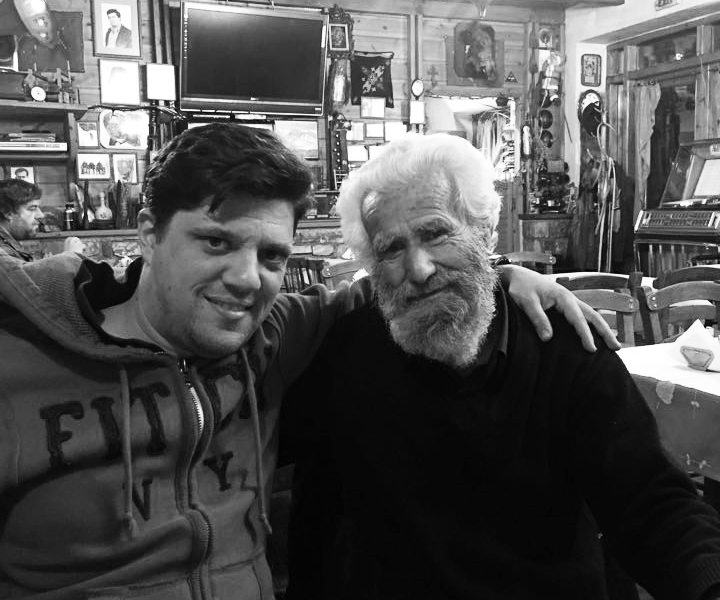 Staying around Lake Plastiras is a pleasant experience since there are many hostels, hotels, and various types of lodgings available, depending on your taste and budget. One thing is for sure: if you do go to Lake Plastiras, you're certain to come back to walk around the lakeside, bike, eat well, relax, climb, and swim in the Lake in summer. Another trip has come to an end. Coming soon: at the website's travel section, read all about another fascinating place.